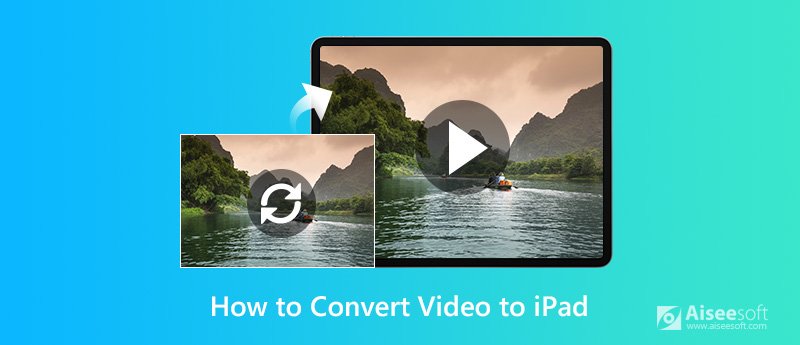 The Apple iPad is one of the most successful devices that has been introduced by Apple to the world. Comparing with the first generation of iPad, iPad version 2 is widely expected to be thinner and lighter than the current version and add new features such as a front-facing camera for video chatting using Apple's FaceTime software, as well as a possible SD-card slot and camera on the back for shooting video and photos.
Taking about the cons of Apple iPad, what enters our minds first are lacking Flash support, no camera or video recorder, no multitasking capability, etc. As for the video, iPad only supports MP4 video formats (H.264, MPEG-4 video codec), and this is also a big inconvenience for users.
Then how to convert videos for iPad? Do it with a iPad video converter, which can help you convert videos to iPad in 3 steps.
Videora iPad Converter is a free iPad video converter that converts video files, YouTube videos, movies and DVD's so you can play them on your iPad. The software, developed by the creators of Videora, can convert all types of video files (avi, divx, xvid, flv, x264, vob, mpeg, DVD's, YouTube, etc.) into the proper video formats (MPEG-4, H.264) that play on the iPad.
With Free iPad Video Converter, you can convert videos for any type of iPad compatible formats that plays video. You can also convert videos for the iPod and iPhone. It is available for Windows and Mac. It's very easy-to-use. iPad Video Converter Free convert YouTube, Google Video, etc, for playback on iPad when you have to be up for several hours, wait in a long queue, sit in the waiting room of airport/railway station, etc.
Step 1: Add file
First of all, launch the iPad Video Converter and click "Open file" to import the video that you want to convert to iPad.
Step 2: Select output format
Choose output format from "Profile". Choose "iPad H.264 Movie (.mp4)" as the output format. Hit the "Output" button at right of the panel. Browse the directory in the pop-up window and select or create a file folder to store the output videos.
Step 3: Convert Videos to iPad
After the basic steps above, click "Convert" button on the toolbar to start conversion of video to iPad. You can pause, or cancel the conversion at any time.
Done! With these 3 steps, you can convert videos to iPad easily.
If you are Mac user, iPad to Mac transfer can also be your good choice to transfer file from iPad to Mac. Such as how to transfer music from iPad to Mac.